After building the Cub 90 sidecar and the trike I wanted to build a solo machine that I could blast around the back roads on. I didn't really document the building of my other projects and they were concieved on the fly. I'd like to keep a log of this project and record how many hours in the shed I actually put in. I have a fair idea what I want to do but nothing is set in stone. Most of my budget for this project is the engine, I had the other bikes in the shed. I've had no formal training on any of the equipment used (just books). I'm not a welder, fitter, definitely not a web designer, just a bloke in a shed experimenting and I'm learning as I go. If anyone has any queries / ideas please contact me at aidan.engineering@gmail.com. Hope you like the story.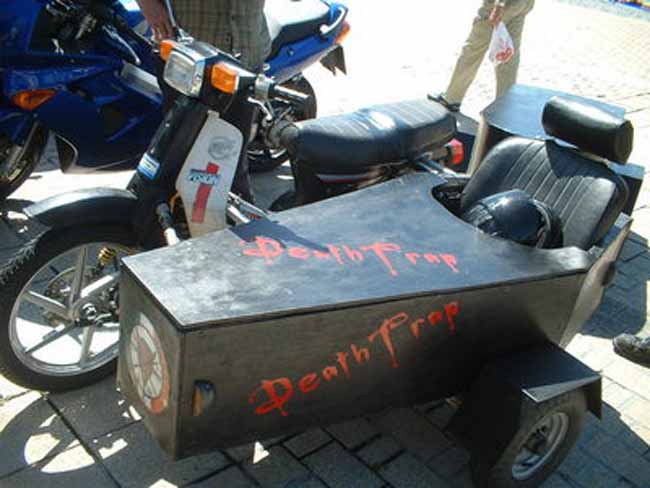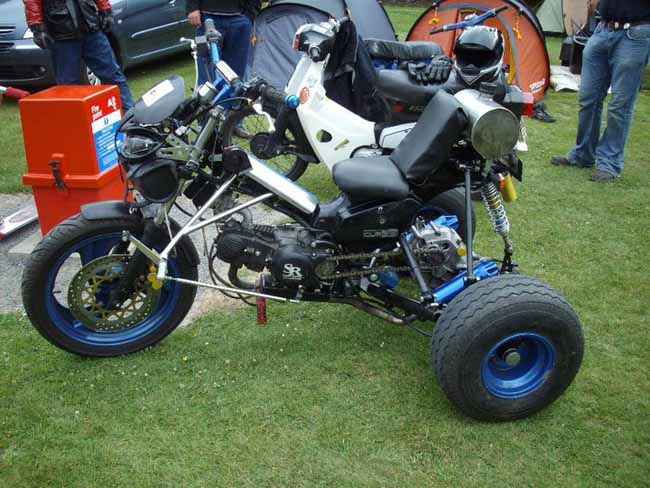 Step 1 : Christmas comes early. Fresh delivery of the yx 165 engine, carb, oil cooler etc.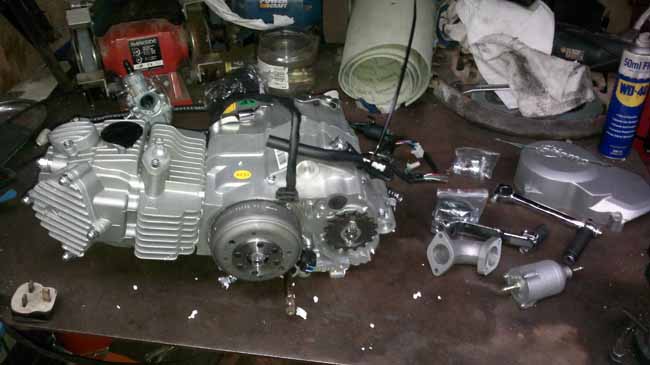 Step 2 : Get a donor frame, a 1994 Honda Cub 90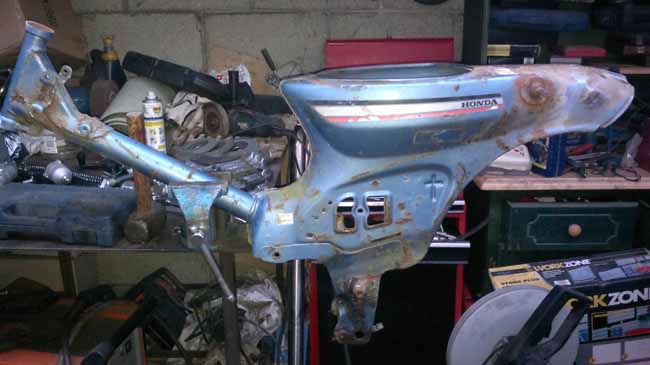 Step 3 : Get the frame sand blasted and primed to check for rust and holes. Frame gets the all clear.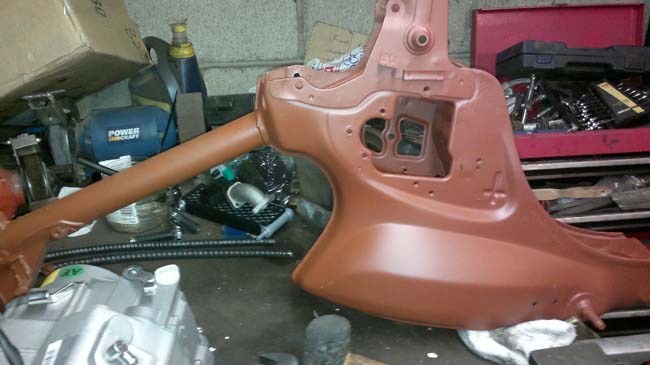 Problem 1: Engine won't fit. The Engine Breather pipe outlet and raised hump is hitting the frame.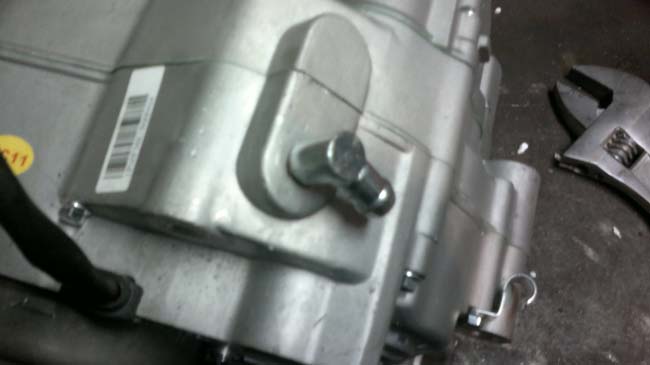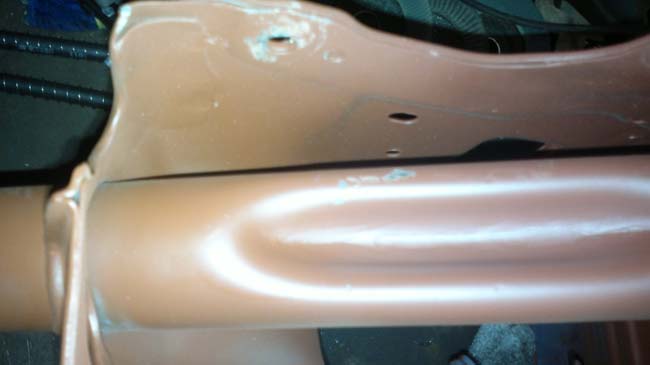 Problem 1 Solution: Some of my favorite tools and a bit of time. Will weld in replacement piece later.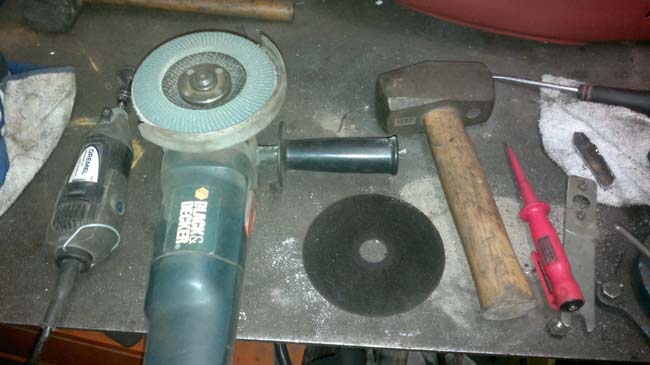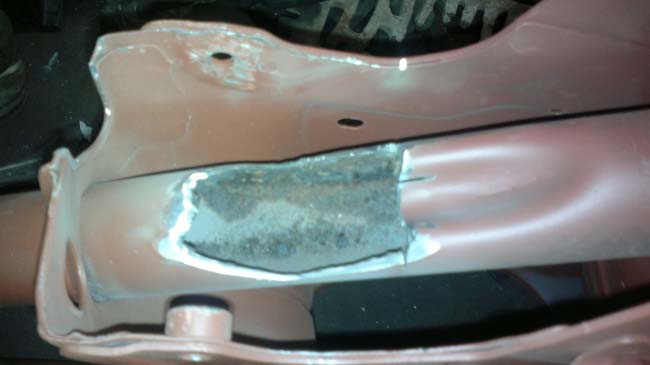 Success !!!!!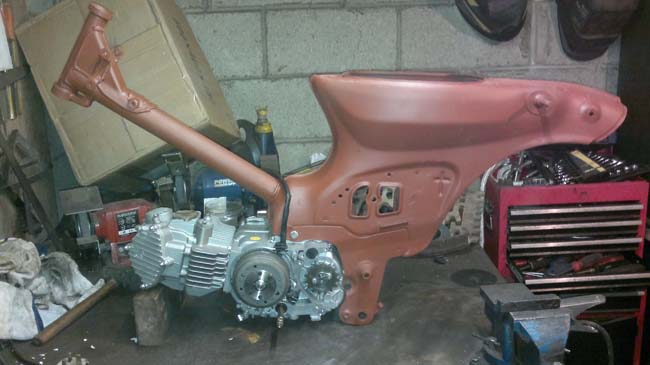 Donor Bike number 2. Honda NSR 80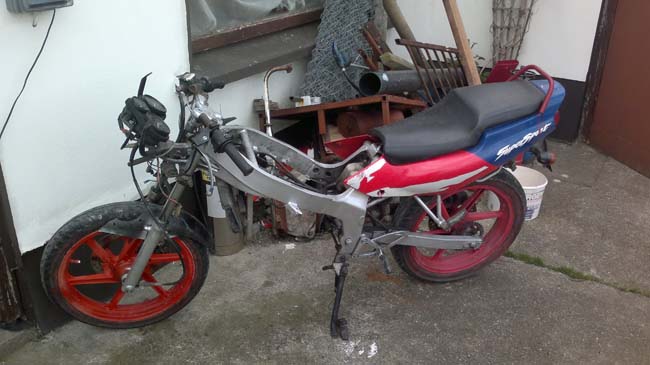 Step 4 : Try the front end for size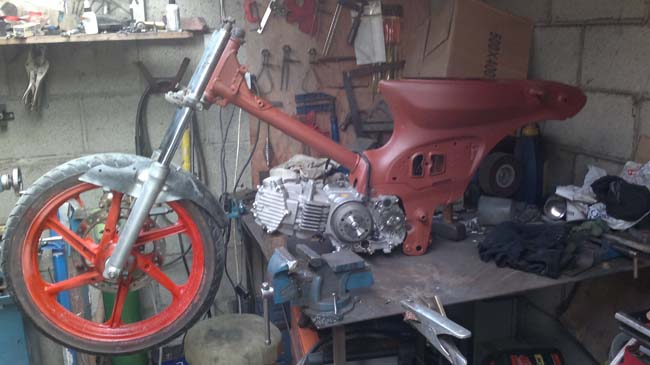 Problem 2: NSR 80 Headstock Spindle is 20mm to short. Unlike the NSR 125 that just needs a 4mm washer.
Problem 2 Solution: Cut the Headstock spindle and machined up a 20mm insert and a 15mm diameter rod for the centre to keep everything in line.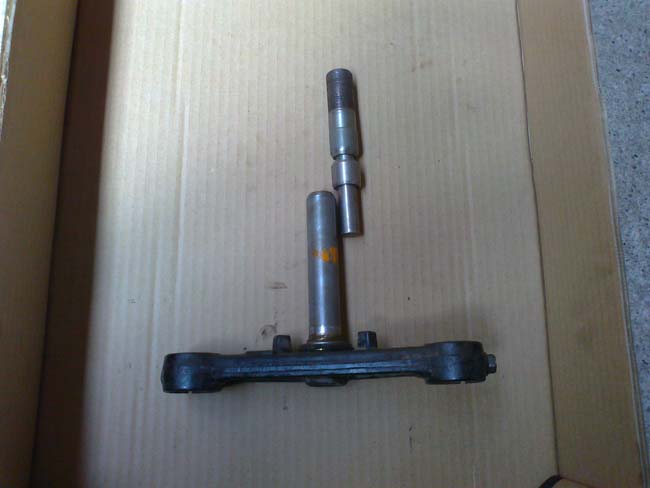 A quick spin on the lathe to bring the weld in-line with the rest of the spindle and Bob's your uncle ready to go.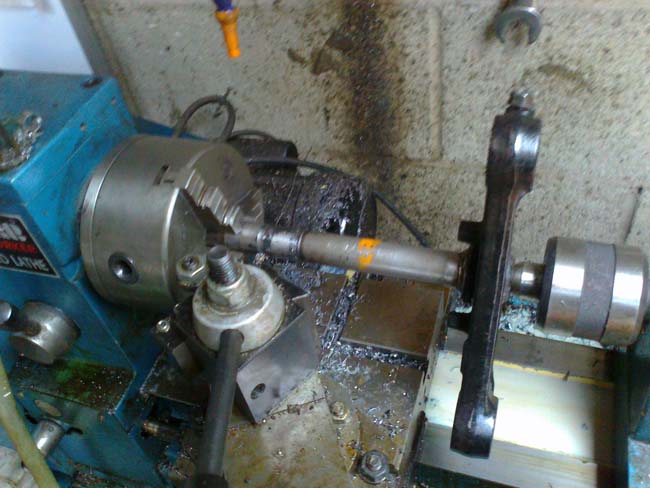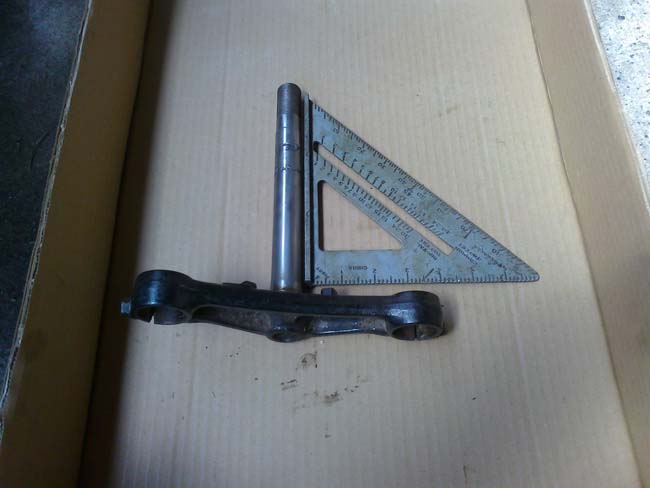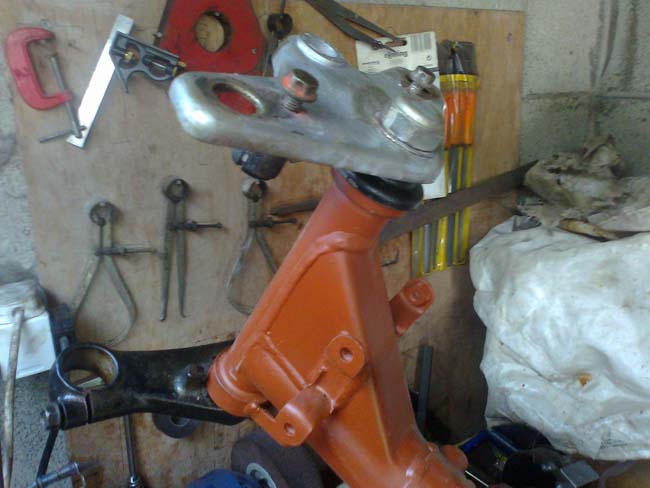 Step 5 : Mock up the back end to try and get an idea where to put the back wheel